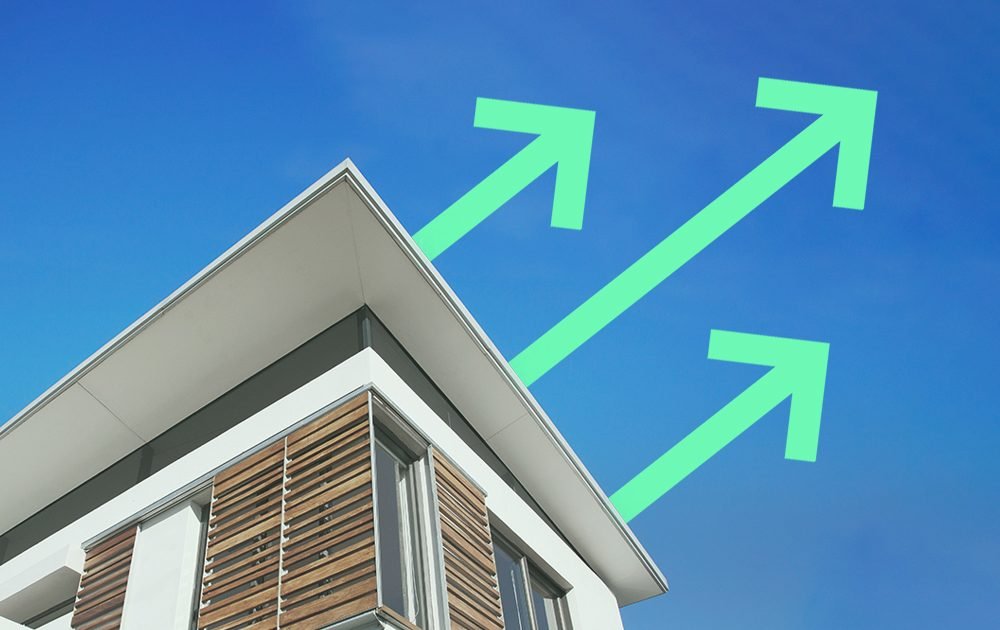 We want to help you make more informed decisions. Some links on this page — clearly marked — may take you to a partner website and may result in us earning a referral commission. For more information, see How We Make Money.
Historically low mortgage interest rates in the last year have led to a surge in refinances — pushing another type of financial product off to the side. 
For many homeowners, home equity — in the form of home equity loans or lines of credit (HELOCs) — has historically been a go-to source of cash for things like home renovation, college tuition, and even debt consolidation. 
But with mortgage rates so low, people are primarily accessing their home equity through mortgage refinancing. The number of cash-out refinance loans jumped more than 40% from 2019 to 2020, according to Dr. Frank Nothaft, chief economist at housing data firm CoreLogic.  
At the same time, home equity loans and lines of credit have been harder to qualify for, experts say, as lenders became more risk-averse and ratcheted up credit requirements. 

Low mortgage rates won't last forever. With experts predicting rising rates in 2021, when will home equity lending be worth another look?
Here's what a few financial experts are predicting. 
Look to Mortgage Rates to Predict Home Equity LendingWhen mortgage rates go up — as they're expected to do this year — and refinancing is no longer a primary choice for homeowners, "that's where home equity products will re-emerge as a primary way to access home equity," says Greg McBride, chief financial analyst at Bankrate.com.
Even when home equity lending rates become more competitive with refinance rates, this type of lending comes with some additional complexity since a home equity loan or HELOC is in addition to your primary mortgage.
But just as mortgage rates are low at the moment, so are rates on home equity products. So if you can get one now, and it makes sense for you, you'll save on interest. 
How High House Prices Impact Home Equity LendingHigh housing prices have created uncertainty among home equity lenders. 
"If you have sudden price jumps, you can also have sudden price declines," says Craig Lemoine, director for the Academy of Home Equity in Financial Planning at the University of Illinois. This helps explain why home equity lenders have been hesitant to extend credit based on fluctuating home prices.

And volatile home prices aren't going anywhere soon, predicts Nothaft. The CoreLogic Home Price Index forecasts a 4.2% rise in national home prices over the 12 months ending in December 2021. 
What You'll Need to Qualify for Home Equity Lending in 2021 Home equity loans and lines of credit are still tougher to access than they were before the pandemic, "but they haven't gotten tighter, either. It's still very much an environment where you have to maintain skin in the game,"  says Greg McBride.
That "skin in the game" McBride refers to boils down to two key components for homeowners: equity in your home, and your credit. The more equity you have, and the better your credit score, the better your chances of getting a good deal on a home equity loan or line of credit.
Your credit score, and a measure known as combined loan-to-value, both play a part in what home equity lending is available to you. If you're in the market for a HELOC or home equity loan right now, or could be in the near future, you'll need to meet stricter qualifications. 
A Low Loan-to-Value Ratio Your loan-to-value ratio (LTV) can be found by dividing the outstanding loan amount by your home's value. Lenders see higher LTV ratios (meaning you have less equity in the home) as being riskier. 
"Most lenders are not really willing to go much above 80% loan-to-value threshold on a second lien. Those that do are few and far between, and may only be for existing customers," says McBride. 
But, as lenders become more comfortable with the amount of debt from the pandemic, "they will loosen it back to the 85% to 90% level," says McBride. 
A combined loan-to-value ratio looks at your total mortgage debt portfolio compared to your home's market value. That means any secondary mortgages — such as a home equity loan or HELOC — will be included in the evaluation.
A Good Credit Score You're going to need a minimum credit score of around 620, and over 700 for better pricing, according to Noah Damsky, a certified financial accountant with Marina Wealth Advisors in Los Angeles. 
"Scores under 600 will find it challenging to secure a HELOC," says Damsky. "A good relationship  with a bank can help obtain more favorable terms." 
If your credit score isn't quite up to par, be sure to make all your other loan payments on time and in full, and keep your credit utilization low. These are two major factors used to determine your creditworthiness, so staying on top of both can help you in the near- and long-term.